Free Gifts for You!
Vinyl Cling
Place this beautiful, FREE , vinyl cling on your bathroom mirror, your car window, or even on your computer screen to help remind you to live out your "Best Yes" life. This practical tool will help you stay focused as you navigate making wise decisions in the midst of endless demands.
*Costs for shipping and handling still apply.
*Order now! Available only while supplies last.
*Limit one per order.
Mobile Phone Background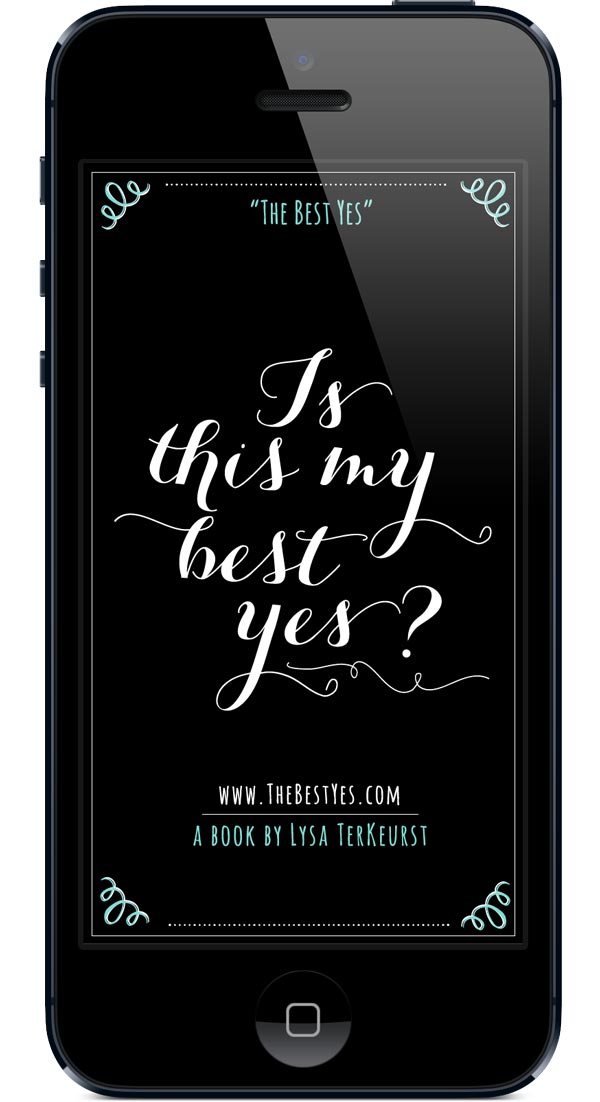 Because so many of our decisions are made on the go, download this FREE mobile device screen art as a reminder today.
Chase Down the Decision Tool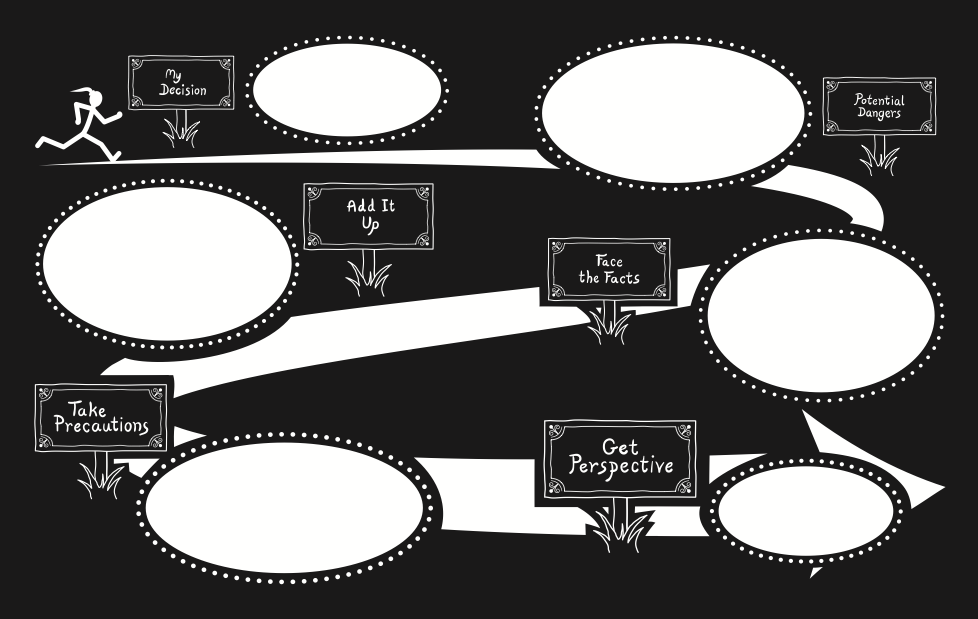 The decisions we make today matter. Every decision points us in the direction we are about to travel. No decision is an isolated choice. It's a chain of events. So we've got to get good at chasing down our decisions. We need to look ahead to see where they will take us—and make sure that's really where
we want to go.
To get an idea of what it looks like to apply this principle even in the small decisions of everyday life, download the personal story Lysa shares to the right. Use the story as a reference for the questions that follow.